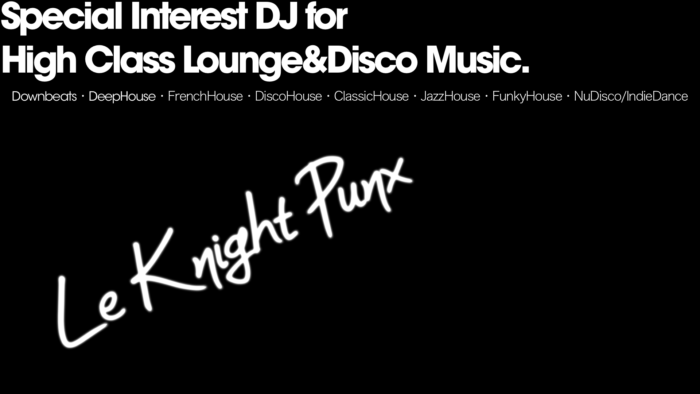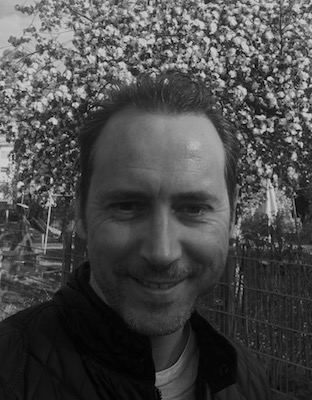 DJ-Name: Le Knight Punx
Real Name: Florian Bartman
Homebase: Munich, Germany
DJ since: 1999
Music Style:
Deep House
IBIZA Deep/Tech House
House
French House
Funky-/Disco House
NuDisco/Indie Dance
Disco-/Re-Edits
a little bit of good music across all genres
GERMAN
Unter dem DJ-Alias LE KNIGHT PUNX betätigt sich Flo Bartman seit 1999 als DJ.
Dabei konnte er schon für namhafte Institutionen wie Tommy Hilfiger, Harman/Kardon, JBL und AKG, dem finnischen Brauereikonzern Lapin Kulta und diversen Clubs und Bars seine Musik zum Besten geben.
Stilistisch bewegt er sich überwiegend im elektronischen Bereich, aber je nach Stimmung und Ambiente runden anderen Musikrichtungen das Programm ab.
"Ein DJ-Set muß stets einen richtigen Anfang und ein Ende haben", "eine Sinuskurve beinhalten", so sein Credo.
Er ist ein Verfechter von Funk, Groove und viel Melodie. Daher werden alte Klassiker mit neuen Tracks kombiniert, ein treibender 4/4 Takt abrubt von einem melodiösen Klassiker unterbrochen, ganz im Sinne der künstlerischen Freiheit.
ENGLISH
Le Knight Punx is a german DJ based in Munich.
His basically sound is a combination of traditional House Music,
Disco- and French House, but also melodically NuDisco and IndieDance.
Influenced by the Sound of the 70ies and 80ies this music is characterized by a lot of Funk and Groove.
With a large number of DJ gigs in the lounge and business segment, he has also gained a lot of experience in high quality Deep House music over the years.