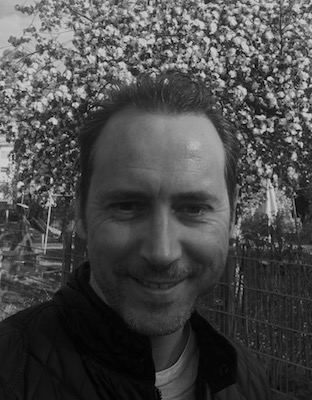 DJ-Name: Le Knight Punx
Real Name: Flo Bartman
Homebase: Munich, Germany
DJ since: 1999
Music Style:
House
Jackin´ House
French House
Funky-/Disco House
NuDisco/Indie Dance
IBIZA Deep/Tech House
Deep House
Disco-/Re-Edits
a little bit of good music across all genres
---
BIO 🇩🇪 GERMAN
Geboren und aufgewachsen in der Nähe von Köln in Deutschland durchstöberte er bereits im Kindesalter die Kassetten-Sammlung seines Vaters.
Boney M, Abba und Co. waren seine ersten musikalischen Begegnungen, deren Disco-Sound ihn bis heute beeinflusst.
Mitte der 90er Jahre machte er seine ersten Gehversuche als DJ auf privaten Parties.
Mit zwei normalen CD-Playern und einem Mischpult cuttete er Dancefloor, Take That und Metallica, um für seine Freunde einen Non-Stop Mix zu kreieren.
1999 zog er nach München und begann seine "echte" DJ Karriere. 
Er kaufte sich zwei Plattenspieler und erlernte das klassische Mixing mit Vinyl.
Die guten Tracks gab es ohnehin nur auf Vinyl und der wöchentliche Gang zu seinem Plattenhändler war das Highlight der Woche.
Das neue Genre French House mit seinen aufkommenden Künstlern wie Daft Punk, DJ Falcon oder Alan Braxe und Labels wie Crydamour, Roulé, Grand Prix und Black Jack begeisterten ihn.
Musikalisch bleibt er seiner Vergangenheit treu.
House, French House, Disco- und Funky- House sowie Jackin´ House mit Einflüssen aus Jazz und den 70ern legen hier den Schwerpunkt.
Aber auch aus seiner Teenager Zeit der 80er hat er mit NuDisco und IndieDance musikalische Elemente im Repertoire.
Es darf auch mal etwas Techno sein, aber sein Signature Sound ist stets geprägt von viel Melodie, Funk und Groove.
2008 startete er sein Projekt Disco Department als Dachmarke seines Schaffens.
Neben einem Podcast und einer Veranstaltungsreihe zur Präsentation dieser musikalischen Inhalte dient es seit 2020 auch als Plattenlabel für Eigen- und Fremdproduktionen.
---
BIO 🇬🇧 ENGLISH
Born and raised near Cologne in Germany, he was early digging his father's tape collection as a child.
Boney M, Abba and Co. were his first musical encounters, whose disco sound still influences him today.
In the mid-90s, he took his first steps as a DJ at private parties.
With two regular CD players and a Mixer, he cut Dancefloor, Take That and Metallica to create a non-stop mix for his friends.
In 1999, he moved to Munich and started his "real" DJ career.
He bought two turntables and learned classic mixing with vinyl.
The good tracks were only available on vinyl anyway and the weekly trip to his record dealer was the highlight of the week.
The new genre French House with its emerging artists like Daft Punk, DJ Falcon or Alan Braxe and labels like Crydamour, Roulé, Grand Prix and Black Jack excited him.
Musically, he remains true to his past.
House, French House, Disco and Funky House as well as Jackin' House with influences from Jazz and the 70s are the main focus here.
But he also has musical elements from his teenage years in the 80s in his repertoire with NuDisco and IndieDance.
There may also be some Techno, but his Signature Sound is always characterised by a lot of melody, funk and groove.
In 2008, he started his project Disco Department as an umbrella brand for his work.
In addition to a podcast and a series of events to present this musical content, it has also served as a record label for his own and third-party productions since 2020.